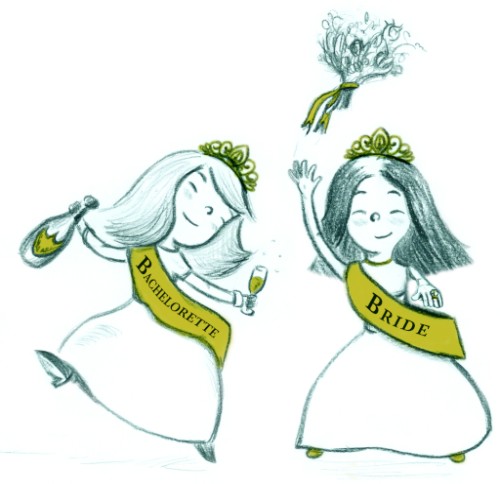 OUR STORY
Bridal Path Invitations Boutique is a division of the Print and Paper Group Inc.
Co-founders and Creative Directors: Mili Davda & Adrienne Kennedy
Over fifteen years ago Mili Davda and Adrienne Kennedy met at a private boarding school in St.Catharines, Ontario called Ridley College. Since then the rest has been history.  They make a great team together as they have different talents and expertise.  Combined they have the following degrees: Bachelor of Arts, Bachelor of Science, Bachelor of Teaching and Master of Business Administration. 
Mili is the Kate Middleton Modern Bride, a trendsetter who is not afraid to throw traditions out the window. The gold trim around the store is an element of the firecracker that Mili is. She married her high school sweetheart Sharan & they are both founders of Print and Paper Group Inc. which has three divisions; Simply Imprints, Print and Paper Shoppe & Bridal Path Invitations Boutique. 
Adrienne is the Audrey Hepburn Classic Bride wants to use her entrepreneurial skills to change the wedding industry. Adrienne is very classy and business savvy. The black and white walls in the store are symbolic of how she is a mix of classic and chic.
Together they share the vision to make a Yorkville boutique and on-line store that allows all types of brides to create their own special day, their own special way.