ENCLOSURES- POCKETS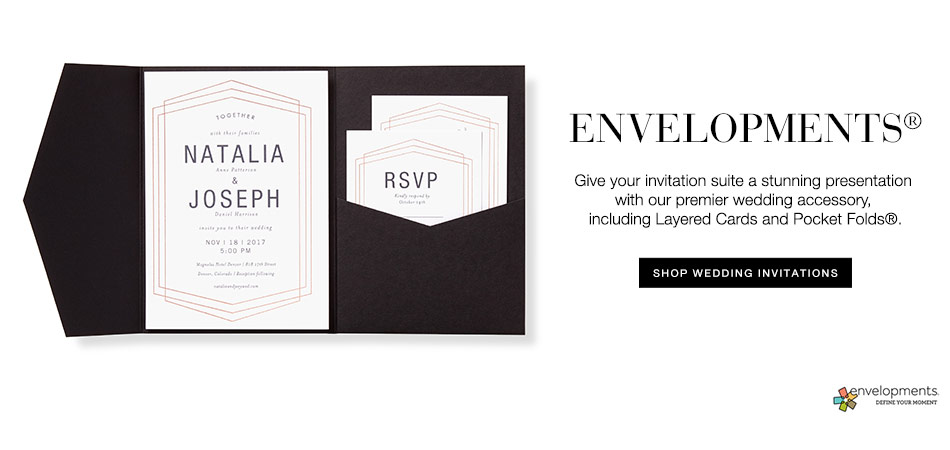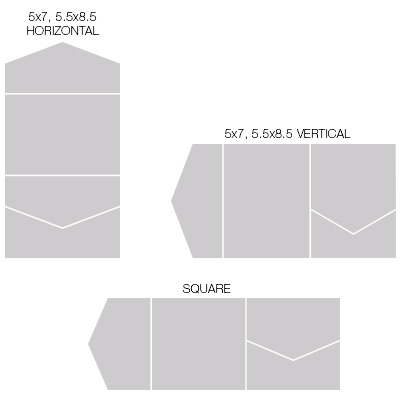 We have hundreds of Pocket/ Pocket Folds to choose from to ensemble your invitation in an elegant way.  
POCKET FOLDS®
Pocket Folds offer a single interior panel for an invitation or announcement and a pocket to organize inserts, this product is ideal for communiqués with additional components such as response sets, accommodations or reception cards, maps, or even photos. Available in 17 sizes, and 6 styles — Signature, Signature side, Bracket, Bracket Side, Classic and Booklet — they can be used vertically or horizontally, regardless of their orientations and are designed to fit into Envelopments Paper Envelopes in their coordinating sizes.
Clink on the ink below to choose your perfect Pocket style, texture and colour!